© 2013 Gavel & Gown Limited : Registered in England and Wales No 2980431 ANNUAL TECH SUPPORT PLANS
Our normal hours of operation are Monday through Friday from 9.00am to 5.00pm (4.00pm Fridays). We can be available outside these hours or if we are working on a special project
Our Annual Technical Support plan entitles you to :-
Unlimited Telephone and e-mail Support

Remote Desktop Assistance

Access to knowledgeable Technical Support representatives

Assistance with links to third party products

Convenient, fully staffed, daytime service hours
Plans are reasonably priced and renewable annually
To arrange a plan please contact our main office
Tel : (+44) 845 6860866 Option 2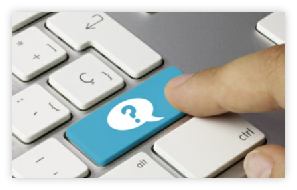 Amicus Support Plans
Unlimited telephone, email & desktop support. Reasonably priced.

Amicus Support Services
Advanced Training
Report Writing
Template Development

Amicus Support Hours
Normal business hours but flexible to meet business needs
ADDITIONAL SUPPORT SERVICES
Annual Tech Support plans are provided to assist with technical problems not as a means of providing user training. We will however do our best, within reason, to give you guidance on how to use the software features effectively . If you require more detailed guidance then we can arrange training sessions tailored to your needs. These can be provided on site or remotely at reasonable charges.
Please contact our main office for details
Tel : (+44) 845 6860866 Option 1